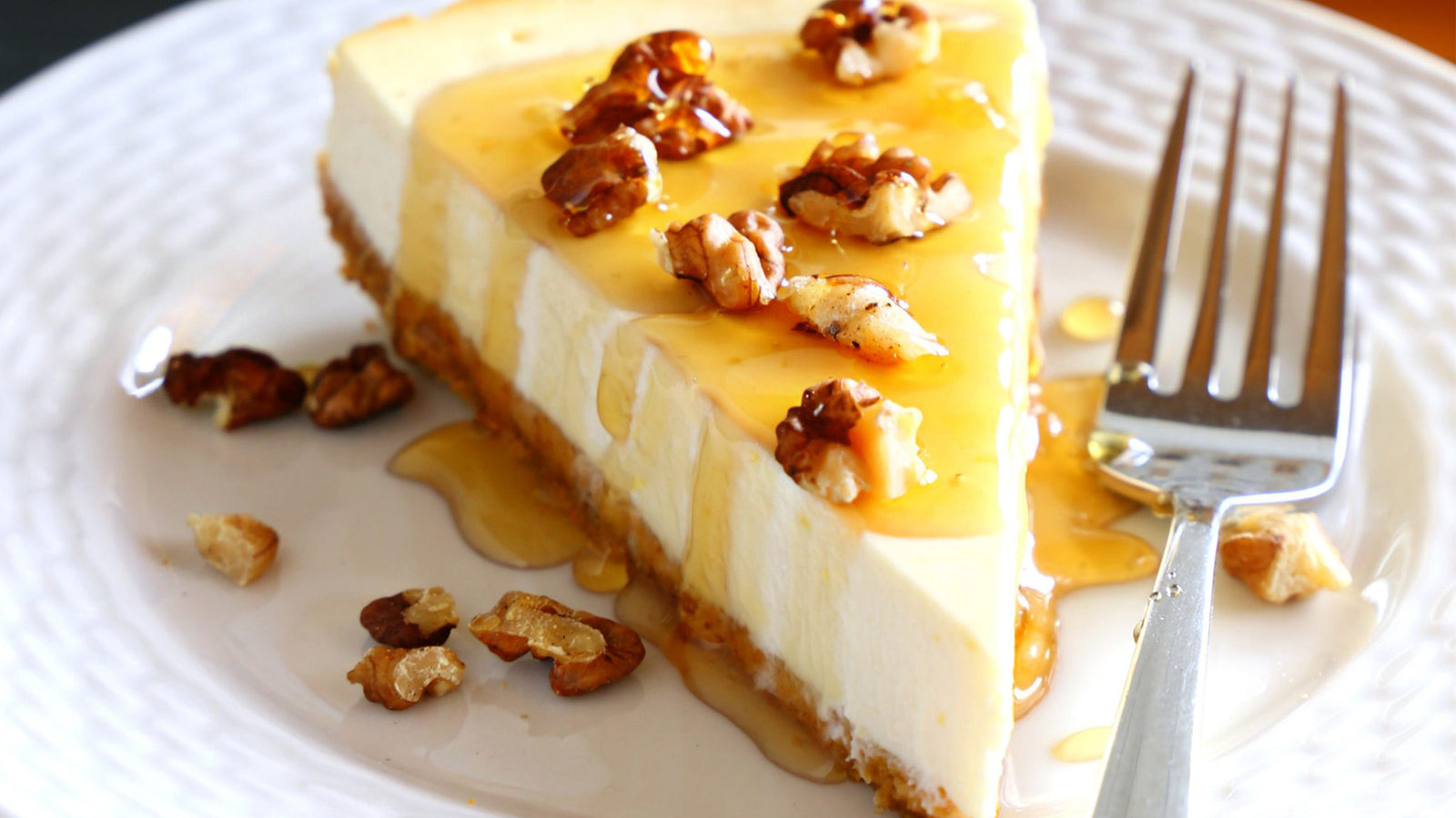 Ingredients
-2 cups full fat Greek Yogurt
-2 cups low fat Ricotta Cheese
-2 cups Graham Cracker crumbs
-1/3 cup melted butter or margarine
-3 tablespoons Planet Bee Honey
-1 large egg
-zest of 1 lemon
-1 teaspoon vanilla extract
-honey and walnuts for serving
Directions
(the day before)

Stir the Greek yogurt and Ricotta cheese together in a medium bowl until well combined. 
Place in the fridge overnight to drain out the excess water from the yogurt and cheese mixture.
Line a strainer with some cheesecloth or a coffee filter. Add the yogurt and cheese mixture to the strainer over a bowl and cover with some plastic wrap. 
The next day,
Preheat your oven to 325 degrees Fahrenheit
Mix the graham cracker crumbs and melted butter or margarine together in a bowl and press into the bottom of a 9-inch spring form pan. Set aside.
In a large bowl, combine the yogurt and cheese mixture that's drained overnight (discard the water in the bowl below it) with the honey, egg, lemon zest and vanilla. Stir well until combined.
Pour the yogurt mixture into the prepared crust and tap on the counter a few times to smooth out the top.
Bake at 325 degrees Fahrenheit for 30 minutes or until set (the center should have a small jiggle when baking is done).
Refrigerate for 4 hours or overnight before serving with a drizzle of honey and some crushed walnuts.